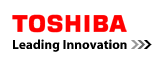 We started watching Toshiba's network on Feb 23 2007. Since that very day one host has shone above the others, spewing every variety of spam. The host [12.145.34.103] has activity sent spam dating back as far as July 17th 2006. It has been listed on CBL, SpamHaus, TQMcube, UCEProtect, and WPBL. All in all it was listed some 105 times for sending SPAM/UCE in the last 9 months.
Every spam we captured from the host used a different HELO in the SMTP transaction to deliver mail to our traps. There were no Received headers Of the 716 spam we have received from this one host, we collected stock touts for WSDC.PK (up big!) and CDYV.PK up a hefty 25% today, CCTI.PK (ouch, down almost 100% from its high) and SPSY.PK. There were also Rolex Watch and other Trademark/Brand SPAM.
I don't buy the nmap analysis below but I thought it interesting enough to include. This device is determined by nmap to be a Cisco load balancer. We are constantly surprised.

Starting Nmap 4.20 ( http://insecure.org ) at 2007-04-17 20:51 PDT
Interesting ports on 12.145.34.103:
Not shown: 1681 closed ports
PORT     STATE    SERVICE
178/tcp  filtered nextstep
605/tcp  filtered unknown
654/tcp  filtered unknown
1076/tcp filtered sns_credit
5050/tcp filtered mmcc
5101/tcp filtered admdog
5190/tcp filtered aol
5192/tcp filtered aol-2
5193/tcp filtered aol-3
5510/tcp filtered secureidprop
5520/tcp filtered sdlog
5530/tcp filtered sdserv
5540/tcp filtered sdreport
5550/tcp filtered sdadmind
5555/tcp filtered freeciv
5560/tcp filtered isqlplus
Device type: load balancer
Running: Cisco embedded
OS details: Cisco CSS 11501 Content Services Switch

Spread the word:
Bookmark it!
Digg it!
Related